About
Welcome to the site of the Gabci breeding station (hereinafter only CHS). We are a small CHS situated in West Bohemia adjacent to the German spa Bad Brambach. It was registered in 2001. In the beginning, we have been training and breeding the Rotweiller breed when we raised two litters. Thanks to the events that we describe below, we bought our long-awaited female of the Bordeaux dog that gave us a beautiful litter "A"
In breeding we are more like "hobby breeders, each of our bitch has a maximum of three litters for her whole life and it must be in perfect condition. When we are going to cover the female for a very long time and we are very hard to find a suitable cover dog and we are willing to travel several kilometers a few kilometers behind it. The cover dog is selected not only on the basis of external characteristics, but also on the basis of health tests.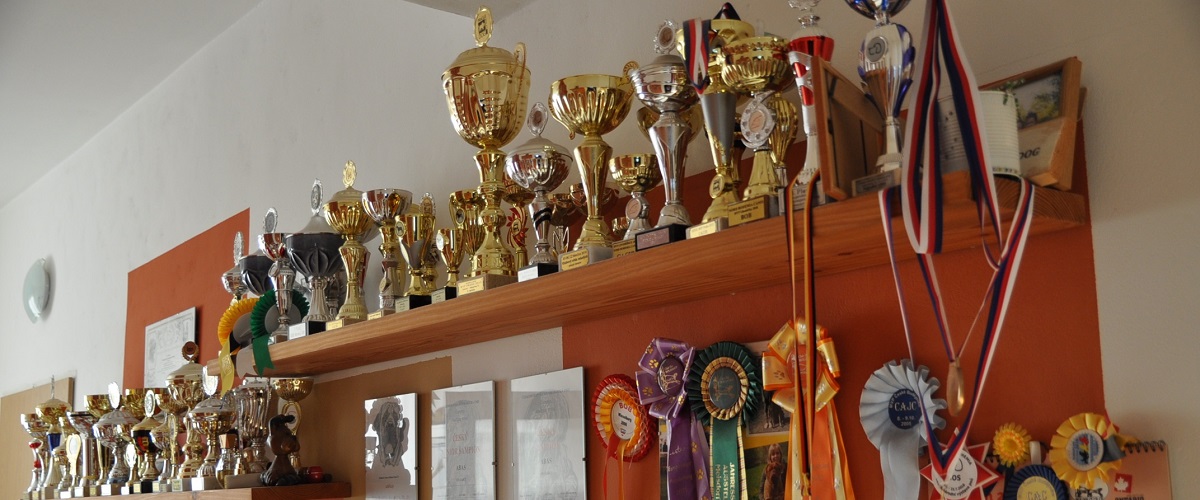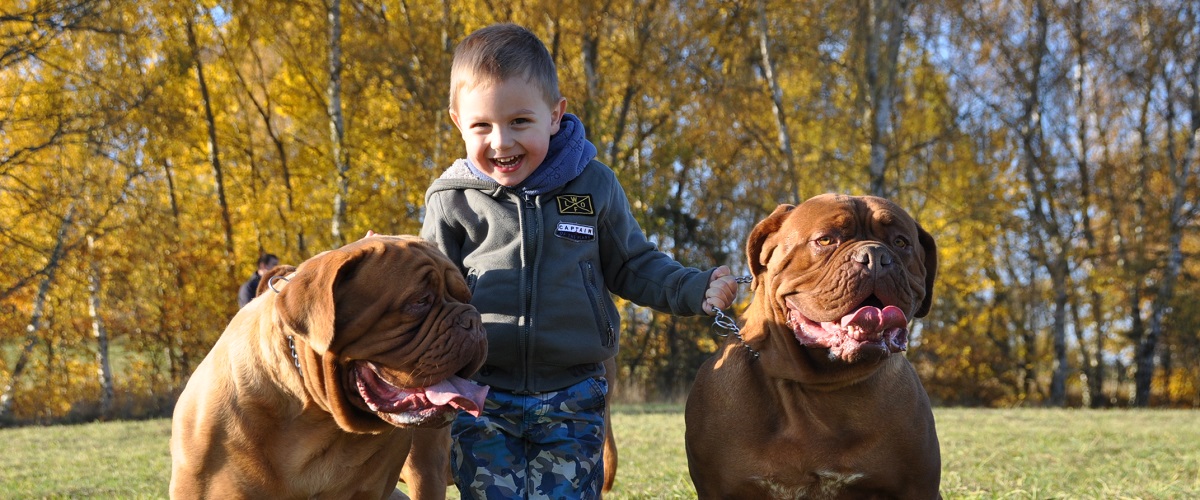 I'm deliberately talking about our CHS in plural because my whole family supports my passion for dogs. I would like to thank them - my dad for the great creation of a background for dogs, mom for the care of not only dogs - adults and puppies, but also for support at exhibitions and Hanka's sister for help. Over the last seven years, my husband, Petr and my two sons, Filip and Petr, are now part of my passion, currently aged 5.5 and 3 years. They are already great helpers and I hope they will become proficient handlers in the future: o)
Gabriela Přibylová
Something about me …
As I have already said, I am called Gabriela Přibylová and I live my whole life in the small town of Plesná. Thanks to the countryside and my grandparents, I was accompanied by animals from my early childhood, including my first dog, a messenger named Míša. I showed my love and passion for dogs so much that they started to call me "dog mum" very soon. I do not feel like balancing how many dogs I've been through my life so far. However, each of them has influenced me in some ways and has been involved in what I am today, and that breeding and exhibitions have become my lifelong passion.
As a teenager, I did a dog training and thanks to this she made many acquaintances. One of them, Mrs Divišová, I owe for my first visit to the regional exhibition in Karlovy Vary to see an impressive breed of Bordeaux dog. At that time, I was sixteen years old and could only dream about my own "boardwalk" because it was inaccessible to me for financial reasons.
Only after a few years I saved my puppy for her first money, a female named Princess Sarah of the Hazelnuts. As already mentioned, this bitch gave us our first litter in 2004, from which we left an amazing dog named ABAS by Gabci. He later became a very successful champion and interchampion.
I have to add that this dog has helped me to enter the world of exhibitions and, above all, thanks to him, I am still engaged in breeding and exhibitions.
You can meet me at exhibitions not only in the Czech Republic but also throughout Europe, mostly in the presence of my mom or my husband Petr. I hope that I will continue to be able to devote my passion and I will meet you at the show or I will welcome you to CHS.
Dear visitors, I hope you will enjoy our site and especially our dogs. With respect to Gabriela Přibylov